---

From Williamsburg, VA to Bunker Hill, WV: A Rich Tradition in Custom Millwork!
Hogge Millwork began in 1948 as a father son business in historical Williamsburg, Virginia and in 2000 relocated to Bloomfield, Iowa. With roots in shipbuilding and architecture, we blend an eye for good design with skills acquired from years of experience working on the most demanding projects in our trade.
From Banks, to Schools, to historical preservation projects in both commercial and residential settings, and even the 17th century sailing ship Godspeed, Hogge Millwork has become the trusted source for quality craftsmanship and discriminating customers near Bunker Hill, WV and beyond.
In 2009, Hogge Millwork expanded into the textile processing industry with our introductory double drum wool carder. Reaction to our wool carder was overwhelmingly positive and we have since expanded our product line to include additional wool carders and wool pickers, with plans for additional products in development.
All Southern Comfort Products are built with the same commitment to quality that made us successful as Hogge Millwork, and we are eager to continue providing discerning hobbyists and small business owners alike with well built reliable tools for textile and wool processing.
For more information about Hogge Millwork or Southern Comfort Products, contact us Today!
---
Click here to send us an email!
By Phone: (304) 229.2052
---
Check out our current Ebay Auctions Here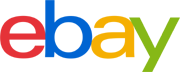 Or Visit Our Etsy Store Here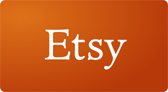 ---

91 Totoro Way, Bunker Hill, WV 25413
Email: hog@netins.net
Phone: (304) 229.2052
---